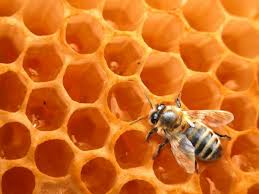 At ESIAM (Ecole Supérieure d'Ingénieurs d'Agronomie Méditerranéenne), the program « Support of the Lebanese quality honey » launched and co-financed by UNDP aims to study the botanical origin of the Lebanese honey and to detect the presence of any adulteration by using a reliable, rapid and green laboratory analysis techniques.
This program has showed mutual interest for the Lebanese beekeepers, official organizations and consumers. ESIAM with its partners strengthened the project results by conducting several studies (master and PhDs thesis) on the same subject.
For this purpose, ESIAM is establishing a pilot laboratory specialized in honey analysis to become a reference in the matter for the region. With the support of its partners, UNDP, USAID, LARI, ESIAM's lab is today equipped with sophisticated complex equipment, particularly an infrared spectrophotometer (FT-NIR) and a Raman microscope to be used for both analyses precited above (botanical origin, the nature of pollen inside the honey, presence of adulteration).
Once all the sample analyses are achieved, a national library will be built containing the infrared spectra and Raman spectra for the Lebanese honey as well as the 3D image of the pollen of honey plants. This library will be used to compare the genuine Lebanese samples with any other one, local or imported in a very short time, less than a minute.
This procedure can benefit official instances in Lebanon, such as MoA, MoH, Lebanese customs … (quick control of imported honey) as well as the Lebanese beekeepers doing their job in the right way (protect them from an unfair competition).
Contact
Tél : +961 (8) 543 120/1
Fax : +961 (8) 542 522
Courriel :
esiam@usj.edu.lb
Site web :
https://esiam.usj.edu.lb