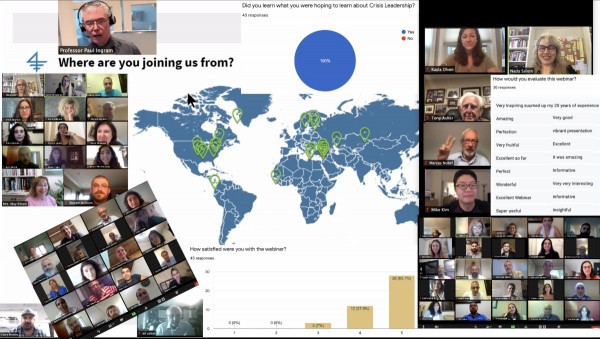 The Professional Training Center CFP of USJ in partnership with the International Foundation for Women's Empowerment - IFWE, have the pleasure to invite you to a Unique Webinar Series for an Executive Certificate in Leadership!
Here is some of the feedback we have received from our participants:
"Great!" Marcus Nobel
"Excellent!" Carol Tegho
"Excellent so far," Francois Abi Fadel
"It was well presented, interesting and relevant," Maya Taylor
"Very good for planning and executing strategic business goals," Richard Menides
"Inspirational," Tamina
"Very interesting," Fabienne & Eliane
"Very straight-forward and very well designed for a heterogeneous group like ours," Joe Ephrem.
register now: http://www.foundationforeducation.org/webinars/
Contact
Tél : 01 421 152 /01 421 185
Courriel :
cfp@usj.edu.lb
Site web :
www.usj.edu.lb/cfp/