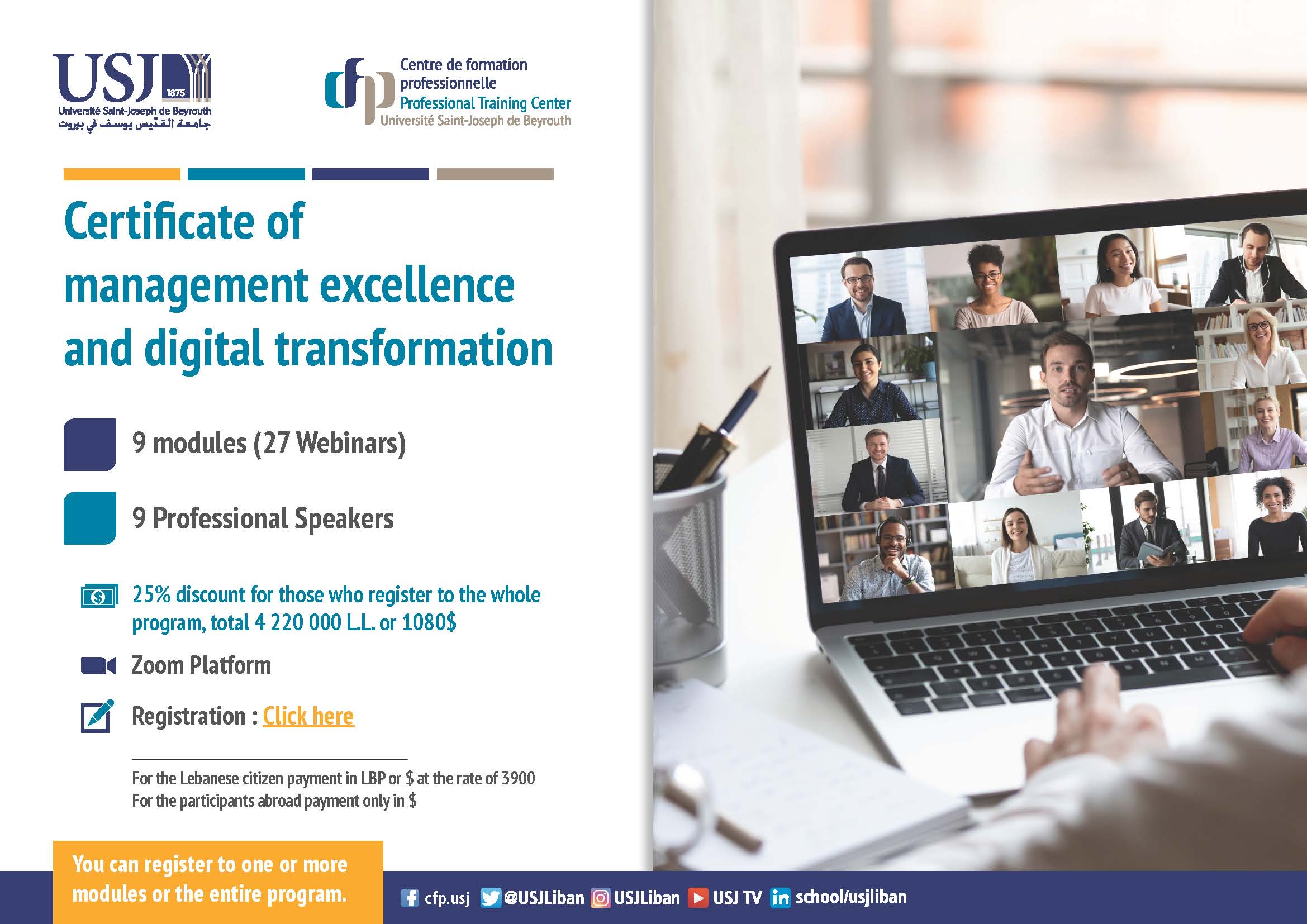 The 9 modules (27 webinars) start in January 2021 and end by June 2021.
You can register to one or more modules or the entire program
The seats are limited. The first participants will be retained.
A certificate of management excellence and digital transformation will be distributed for the participants that registered for the whole program. A certificate of participation will be distributed for those who registered for one or more modules.
25% discount will be granted for those who purchase the whole program, total 4 220 000 L.L. or 1080$
Payment methods: by cash, check or bank transfer. Once registered an email will be sent with all the necessary payment details.
For the Lebanese citizen payment in LBP or $ at the rate of 3900
For the participants abroad payment only in $

https://www.usj.edu.lb/intranet/actu/pdf/9721_1352.pdf
Contact
Tél : 01 421 152 /01 421 185
Courriel :
cfp@usj.edu.lb
Site web :
www.usj.edu.lb/cfp/