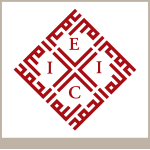 Established in
01/01/1977
Director
R.P. Marek CIEŚLIK s.j.
The Institute of Muslim-Christian Studies is attached to the USJ Faculty of Religious Studies in Beirut (Lebanon). It aims to deepen the mutual understanding between Muslims and Christians.

The two religious traditions present in Lebanon today, in all their diversity and facing the challenges of modernity, seek to answer the vital questions of the contemporary man. For this purpose, the Institute provides a teaching process based on an objective and interdisciplinary method.

Today, dialogue is a requirement between Muslims and Christians. The Institute proposes to offer spaces for meetings, common courses of action, and awareness or training programs for intercultural mediation.
Website
http://www.ieic.usj.edu.lb
Address
Campus of Human Sciences

Telephone : +961 (1) 421 587
Email : ieic@usj.edu.lb
---
Program (Details In French) 2020 - 2021
Continuous training 2020 - 2021
Voici la liste des formations proposées par cette institution : Cliquez sur l'intitulé qui vous intéresse pour obtenir toute l'information concernant les inscriptions, le coût des études et les crédits obligatoires.