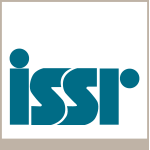 Established in
01/01/1980
Director
R.P. Edgard HAIBY (EL)
The Higher Institute of Religious Studies provides university-level theological, spiritual, and human training. The Institute is attached to the Faculty of Religious Studies.

The program's objective is to open up understanding of faith, with a view to ecclesial action in the present context of the Near East.
Website
http://www.issr.usj.edu.lb
Address
Campus of Human Sciences

Telephone : +961 (1) 421 581
Fax : +961 (1) 421 580
Email : issr@usj.edu.lb
---
Program (Details In French) 2019 - 2020
Continuous training 2019 - 2020
Voici la liste des formations proposées par cette institution : Cliquez sur l'intitulé qui vous intéresse pour obtenir toute l'information concernant les inscriptions, le coût des études et les crédits obligatoires.