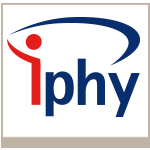 Established in
01/01/1956
Director
Mme Nisrine ABDEL NOUR LATTOUF
The Physiotherapy training program extends over a period of 4 years, in accordance with the standards set by the World Confederation for Physical Therapy (WCPT).

This program, based on the philosophy of the person as a whole, is based on bio-psycho-social, medical, and professional sciences.
Theoretical and practical education is integrated, progressive, and applied. It is adapted to the general and specific objectives of training in Physiotherapy.

Objectives
The objectives that guide the training program focus on theory and practice.
At the end of four years of study, the student will be able to:
- Carry out his/her role, upon medical prescription, in the curative and preventive domains of rehabilitation, and in vocational education in research;
- Determine the needs of the individual and the community;
- Diagnose physical problems;
- Interpret data and establish treatment plans and programs;
- Carry out physiotherapeutic treatments and periodically evaluate situations;
- Participate in educational programs in rehabilitation and organization, in collaboration with the multidisciplinary team.

Organization of studies
The program consists of 4115 hours of theory and practice. The distribution of subjects per year provides the necessary knowledge according to the educational objectives of each year of training.
Website
https://iphy.usj.edu.lb/
Address
Campus of Medical Sciences

Telephone : +961 (1) 421 622 ext. 6622
Email : fm.iphy@usj.edu.lb
---
Program (Details In French) 2020 - 2021