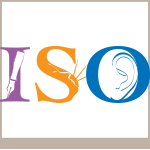 Established in
01/01/1995
Director
Mme Edith KOUBA (EL) HREICH
Speech and language therapy is a health profession that focuses on verbal and nonverbal disorders as well as other associated disorders in children and adults. These disorders affect speech and language as well as auditory, visual and cognitive functions including learning, orofacial functions, respiration, voice, swallowing, Eustachian tubal function and calculus.
Speech and language therapy requires knowledge in neurology, pediatrics, otolaryngology, phoniatrics, psychiatry, psychology, education and linguistics as well as a thorough training.
A diploma of speech and language therapy is delivered after completing 240 academic credits.
Since 2014, a Master in speech and language therapy is offered. Therefore, speech and language pathologists can complete their academic curriculum in practice and research.
Address
Innovation and Sports Campus

Telephone : 01/421640 ext. 6640
Email : fm.iso@usj.edu.lb
---
Institutes, schools and departments
---
Program (Details In French) 2020 - 2021