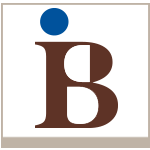 Established in
15/01/2013
The Higher Institute for Banking Studies (ISEB) was created by the Association of Banks in Lebanon (ABL) and Saint-Joseph University of Beirut (USJ). The Institute offers both undergraduate and graduate degrees in accordance with the current laws and regulations in Lebanon. Its mission is to provide efficient academic training for executives who strive to enter the financial sector in general and the banking sector in specific, and to participate in the development of the companies that employ them. Teaching at ISEB pairs theoretical and technical knowledge with practical cases. The partnership between USJ and ABL enables ISEB to equip itself with programs that are the most adapted to a university education in banking studies. Indeed, the ISEB Bachelor's and Master's programs are designed to provide the student with skills that quickly enable him/her to carry out tasks that require maturity, a sense of responsibility, and the ability to communicate in a clear, precise, and simple manner by all means of communication.
Website
http://www.iseb.usj.edu.lb
Address
Campus of Social Sciences

Telephone : +961 (1) 421000 ext. 4455-4276
Email : iseb@usj.edu.lb;
---
Program (Details In French) 2019 - 2020
Continuous training 2019 - 2020
Voici la liste des formations proposées par cette institution : Cliquez sur l'intitulé qui vous intéresse pour obtenir toute l'information concernant les inscriptions, le coût des études et les crédits obligatoires.