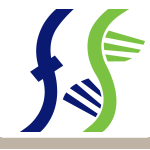 Established in
01/01/1997
Dean
M. Richard MAROUN
The Faculty of Sciences aims to provide a solid basic education in the fundamental sciences:

Math
Physics
Chemistry
Life Sciences

It meets the needs of young graduates trained to take up teaching posts in secondary schools.

Since its establishment, the Faculty has strived to be a pole of excellence. Thus, in the space of six years, it was able to offer its students a course of study that includes research. A professional master's program also targets students wishing to integrate the labor market.
Website
http://www.fs.usj.edu.lb
Address
Campus of Sciences and Technology

Telephone : +961 (1) 421 368
Fax : +961 (4) 532 657
Email : fs@usj.edu.lb
---
Institutes, schools and departments
---
Program (Details In French) 2018 - 2019
Continuous training 2018 - 2019
Voici la liste des formations proposées par cette institution : Cliquez sur l'intitulé qui vous intéresse pour obtenir toute l'information concernant les inscriptions, le coût des études et les crédits obligatoires.