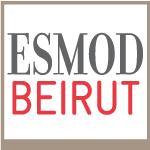 Established in
19/07/2017
Director
R.P. Salim DACCACHE s.j.
Fashion Design & Pattern Drafting ESMOD The ESMOD school mainly provides training in Design and Pattern Drafting, covering everything from workshops to state-of-the-art industrial structures. The extensive training courses take place over three years spread over six semesters. The courses combine theoretical classes and intensive workshops, which allow students to discover the real world of the fashion business from the first year.
Address
Campus of Social Sciences

Telephone : 01/421000 ext. 4442-4440
Email : nicole.massoud@usj.edu.lb
---
Continuous training 2019 - 2020
Voici la liste des formations proposées par cette institution : Cliquez sur l'intitulé qui vous intéresse pour obtenir toute l'information concernant les inscriptions, le coût des études et les crédits obligatoires.