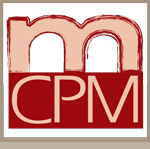 Established in
01/09/2006
Director
Mme Johanna HAWARI BOURJELY
The first mediation center in Lebanon, the CPM aims to promote and develop mediation in Lebanon and the Middle East. It is both a: • Center for training and awareness regarding the practice of mediation.• Mediation center open to all those who wish to resolve their differences through understanding, listening, and dialogue.• Center for projects that aim to develop conventional, judicial, and administrative mediation in Lebanon.
Website
http://www.cpm.usj.edu.lb
Address
Campus of Social Sciences

Telephone : +961 (1) 421475
Fax : +961 (1) 421476
Email : cpm@usj.edu.lb
---
Program (Details In French) 2018 - 2019
Continuous training 2018 - 2019
Voici la liste des formations proposées par cette institution : Cliquez sur l'intitulé qui vous intéresse pour obtenir toute l'information concernant les inscriptions, le coût des études et les crédits obligatoires.