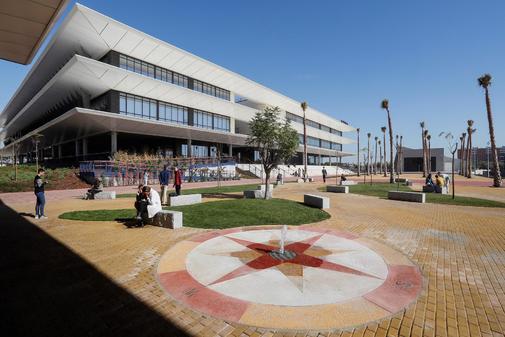 The University of Loyola Andalucia (Sevilla, Spain) is looking for motivated students who have good command in English and a minimum of Spanish to undergo a 2 months training (stage) at their international office in Sevilla or Cordoba.
Description of the tasks:
The interns will learn the functions of an international office in a university:
Local and international students' assistance by e-mail, telephone, and face-to-face.
Erasmus+ documents follow-up.
Support in the search of new partner universities.
Design and preparation of integration activities for international students.
Organization of international events and assistance for international visits. He or She will help with the organization of an International Conference of Business Schools.
Use of Social media platforms to promote internationalization inside the university.
Scholarship:
530€ for travel cost and 700€ per month . Total: 1.930€
Duration:
2 months. June and July
Selection process:
Please send the following documents to sri.mobilite@usj.edu.lb
-Your CV in English
-The Outgoing Mobility Form signed by your Dean
Deadline to apply:
May 15, 2023
Please note that candidates should have a valid passport. A valid Schengen visa is a plus.
The candidate will have an interview. And selection result will be communicated by email.