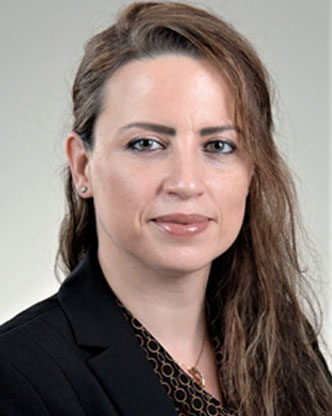 Today, I am an assistant professor at the University of Toledo in the College of Medicine and Life Sciences, in the Department of Psychiatry, in Ohio, USA. I am a tenure track professor and my main work is academic and basic science. My lab is Autism and Social Neuroscience. My research focuses on finding early biomarkers for Autism and treatments for their social disorders.
I believe that the creativity and multidisciplinary of the topics of research are the essence of success in academia. I want to thank the Saint Joseph University of Beirut, the Faculty of Medicine and the Psychomotricity Institute for providing me with knowledge in different domains of neuroscience, including neurology, pediatrics, psychology and behavioral therapy. I benefited a lot from the clinical experiences (back in 2005) that I had during my internships with psychomotor therapists in Lebanon as it helps me every day when working with families and patients. Learning these different disciplines during my bachelor's degree at USJ enhanced my curiosity about behavior, mechanisms and neuroscience. I always believed that our brain and our genetic fingerprints underlie our actions and thoughts. Learning the brain correlates of mental disorders would be essential to be able to help families
I am currently working as an Associate Consultant at Strategy&, part of the PwC network where I travel across the MENA region learning from some of the smartest people in the world and working with influential clients advising them and developing their strategies.
Caring for families and wanting to make a real difference as well as being curious about the brain and mental states are my main motivation. Passion for research, creativity, knowledge, hard work and determination (never giving up) are essential features for a successful academic career.
Tweet