Summer School - Audencia Business School (May to July 2021)
Please find below the information about the Summer Programme coming up next May 2021.
The Summer Term is a fully modular and very flexible programme: each module lasts 1 week, students may complete the entire eight-week programme or select a week that fits their needs and interests.
Each module is made of 24 teaching hours and represents 4 ECTS.
This programme is conducted entirely in English.
Through a combination of courses, dynamic group projects, students can broaden their knowledge of business, management and the international market.
You can have a look at the brochure and course catalogue among other practical information.
2021 schedule: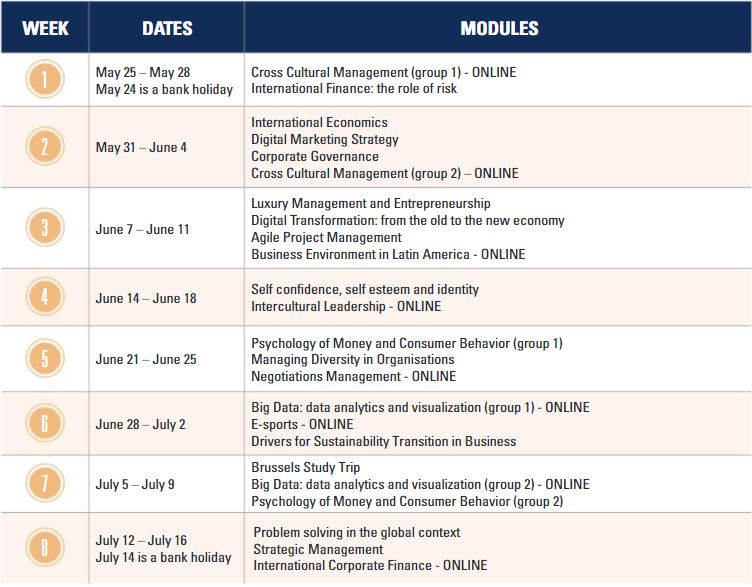 Due to the Covid-19 global situation, Audencia Summer Programme is working on both online and on campus options.
Taking into account French government regulations, the decisions will be taken at relatively short notice before the programme starts, depending on how the Covid-19 situation develops.
Application process:
Interested students who would want to apply should have good academic records, get their dean's approval, fill USJ's outgoing mobility form and send it to sri.mobilite@usj.edu.lb BEFORE March 31st 2021.
Application fees: 50 euros administration fees per student will be charged during the application process.
For further info, please contact sri.mobilite@usj.edu.lb